Some of the findings of the recent Scottish Retail Food & Drink Awards (SRFDA) research project have sparked a question to be raised in the Scottish Parliament around the branding of Scottish-made products with a Scottish flag.
SNP MSP for Glasgow Anniesland Bill Kidd raised the question at the start of yesterday's Rural Affairs Session, just after First Ministers Questions.
Kidd referenced the new survey, carried out on behalf of SRFDA by independent research agency 56 Degree Insight, which found that 65% of Scots would "prefer" Saltire branding on their food and drink.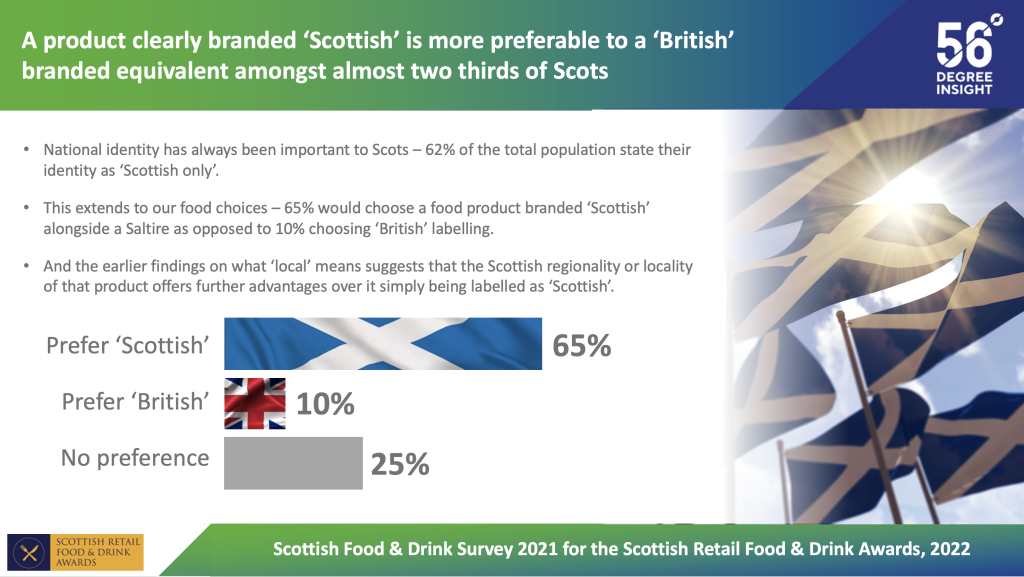 Kidd asked the Scottish Government for its position in response to the results of the survey and Scottish Rural Affairs Secretary Mairi Gougeon said: "The Scottish brand, whether it is the saltire or a Scottish label, is a key provenance mark and a signal of quality.
"It is no surprise that people in Scotland recognise that and are proudly enjoying our world-class produce."
Kidd's parliamentary question formed part of a wider question around the labelling of food in Scotland. He believes that the Scottish flag should be displayed on food labels to protect Scotland's brand reputation and distinguish Scottish products, particularly with plans in England which would potentially permit genetically modified food.
He said: "The identity of Scotland's world class produce must be protected from any action in this regard which threatens its brand reputation and provenance."
The Scottish Government is not in favour of GM in farming and is in line with European Union policy on the issue.