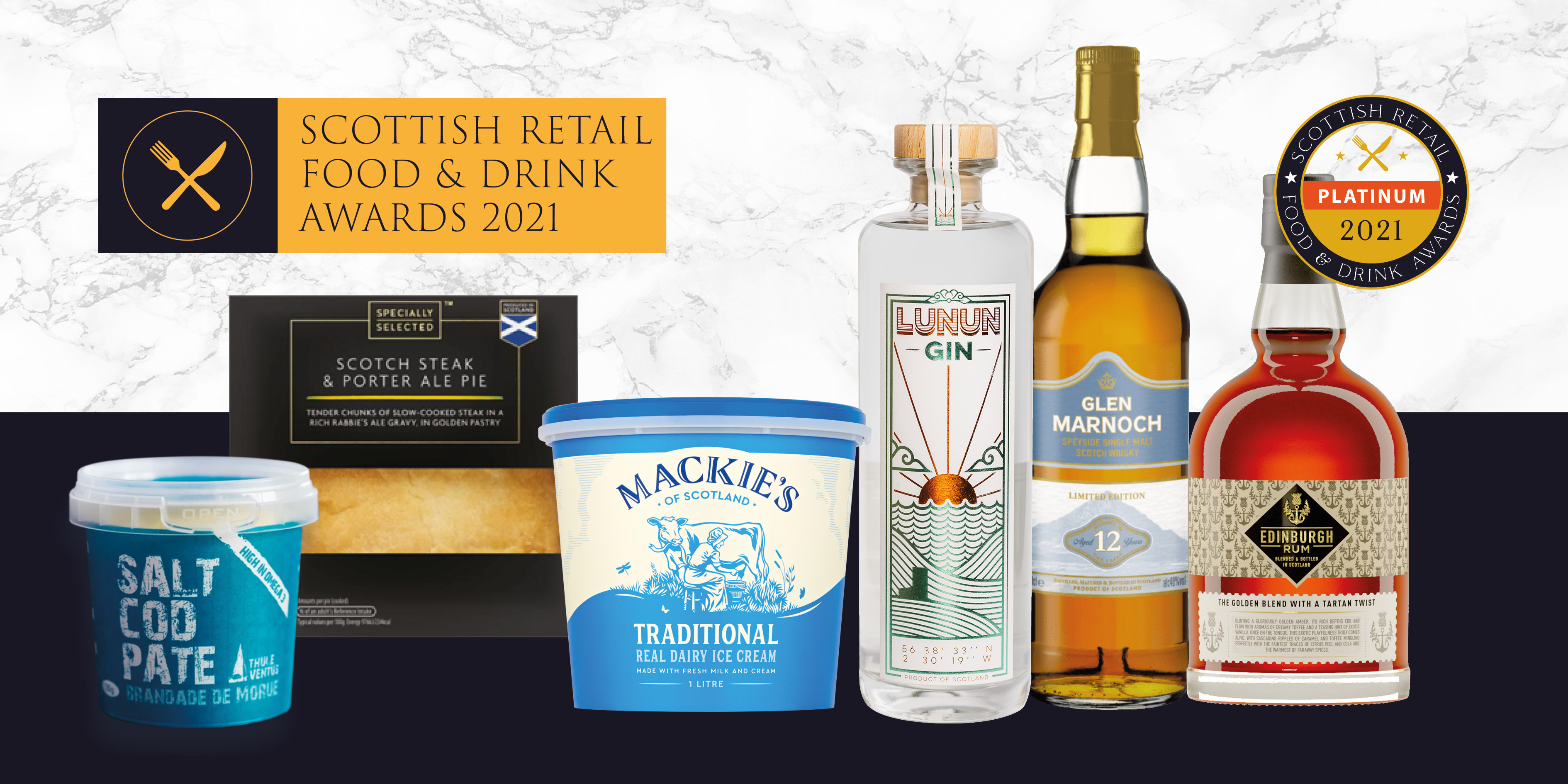 A huge congratulations to all our 2021 winners and finalists listed below.
Scottish Retail Food and Drink Awards director, Antony Begley, said: "We were delighted to see so many fantastic Scottish food and drink producers take part in the awards which have one very simple goal: to get more of Scotland's fantastic food and drink products onto more Scottish retail shelves.
"The Scottish Retail Food and Drink Awards were created not only to help producers secure listings but to help retailers unearth fantastic Scottish products to stock in their stores.
"With interest in locally, regionally and nationally sourced products arguably higher than ever among Scottish retailers and consumers, this has been a fantastic time to win a Scottish Retail Food and Drink Award. I would like to congratulate all of the winners on their fantastic achievement."
Helen Lyons, Scottish Retail Food and Drink Awards co-founder, added: "Congratulations to all of our winners and in particular to the Platinum award winners. Looking at the range and diversity of the winning products and the companies and top brands that have entered, the quality, standard and innovation has not disappointed.
"Our goal has always been to get more Scottish food and drink products onto more Scottish shelves and it has been great to see the high standard of entries this year. Receiving a Scottish Retail Food and Drink Award is a stamp of excellence. We look forward to seeing many of the winning products gaining new listings in Scottish retail stores over the coming months."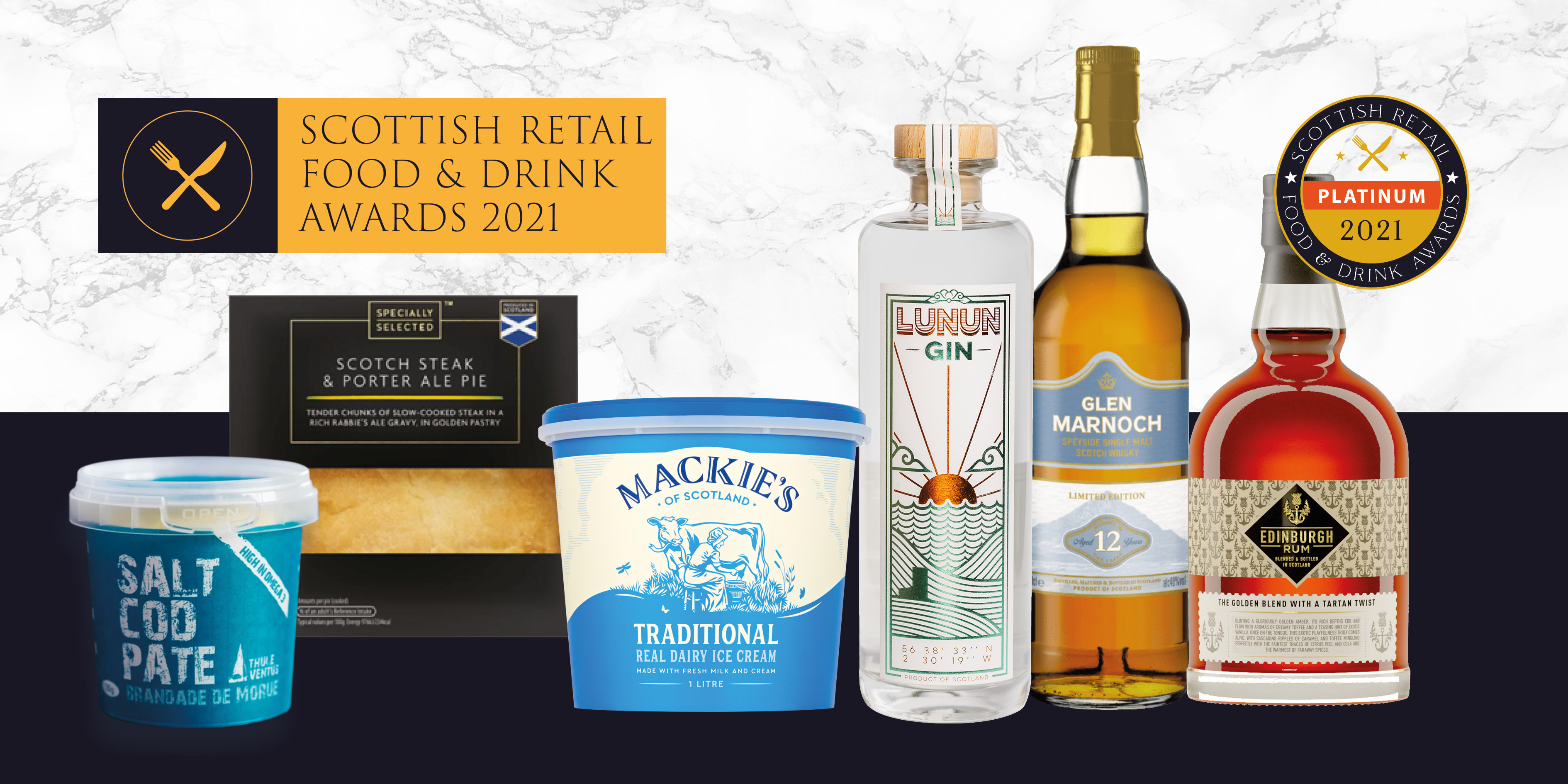 Chocolate, Confectionery, Tablet & MInts
Hot Beverages – Tea & Tisanes
Meats – Burgers & Sausages
Meats – Haggis, Black & White Pudding
Ready Meals & Accompaniments
Store Cupboard Products – Soups
Store Cupboard Products – Sweet Spreads
Cold Beverages – Cold Brews