It may not be the Valentine's Day we expected, but lockdown lovers and sassy singletons can still indulge from the comfort of their own home with Aldi's Specialbuy Scottish Oysters.
On sale from 11 February, there's no need to shell out for the romantic delicacy, because lovestruck Aldi customers can pick up a pack of six fresh Scottish Oysters for just £2.99 (360g).
The oysters are being supplied to Aldi specially for Valentine's Day by a co-operative of small-scale shellfish farmers based on the west coast of Scotland, who belong to the Scottish Shellfish Marketing Group.
Grown in mesh bags that are laid on low trestles on the shore at the low tide mark, the oysters grow naturally by feeding from the nutrient-rich tidal flows of Scotland's seas. As the oysters grow, they are checked daily by the farmers and regularly sorted by hand to ensure optimum quality.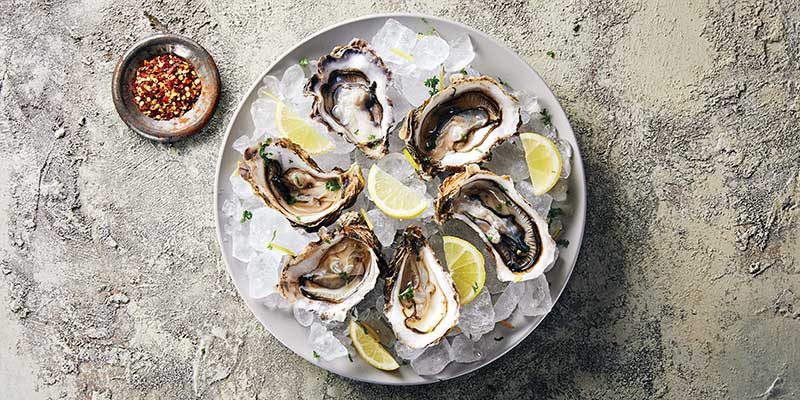 Derek Sharp, Commercial Manager at Scottish Shellfish Marketing Group, said: "With Valentine's Day just around the corner, it is great to see Aldi support our small-scale farmers, who work collaboratively to provide the best quality oysters.
"Our oyster farms are Friend of the Sea certified, which demonstrates the use of responsible management systems, sustainability of production, social accountability and full traceability. Aldi customers can be confident that they are buying top quality produce."
Graham Nicolson, Group Buying Director, Aldi Scotland, said: "We are really pleased to be working with the Scottish Shellfish Marketing Group to give our customers a taste of luxury, at excellent value, this Valentine's Day.
"This is another step forward in our championing of top-tier Scottish produce, and a chance for customers to celebrate their love in style."