Head of the Judging Panel


Jane Milton – food expert

LYONS and 55 North will be ably supported in the production of the Scottish Retail Food & Drink Awards by a very large team of highly respected, independent food and drink experts, led by internationally renowned food industry expert Jane Milton. A proud Scot, Jane will lead the judging panel and ensure that the independence of the judging process is upheld and provide unquestionable authenticity in relation to the food science and technology aspects of the Scottish Retail Food & Drink Awards.
Ambassador


Bruce Langlands – former Director of Foods at Harrods and Selfridges

A good Scotsman, our official Ambassador is the hugely respected figure of Bruce Langlands, a former Director of Foods at Harrods and Director of Food & Hospitality at Selfridges. Throughout his thirty year career in food Bruce has worked closely with suppliers developing their products and businesses within the UK, Ireland and Europe. This year he along with 19 other industry experts was made an icon of the food industry in the UK.
Consumer Media Partners


The Times Scotland, The Sunday Times Scotland & The Scottish Sun

We are delighted to have Scotland's biggest selling newspaper and Scotland's best-selling quality newspapers as our official Consumer Media Partners for the Scottish Retail Food & Drink Awards. This partnership will ensure consistent high-quality editorial coverage within both newspapers from official launch in January 2020 through to a full post-awards supplement to be published after the Gala Dinner in November 2020.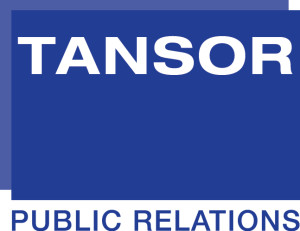 PR Partner


Tansor Public Relations

Tansor PR is recognised and respected as an expert in the convenience, retail and wholesale distribution sectors. Headed by Eimear Andersen who for over 15 years has run high profile campaigns for a wealth of clients and leading names in the food and drink industry. Highly regarded and respected for implementing and executing public relations and business transformation strategies. Eimear's first class reputation is based on her industry expertise, her network and her ability to deliver comprehensive, multi-platform PR strategies.
Research Partner


56 Degree Insight

Our research and insight partners for the Scottish Retail Food & Drink Awards are Edinburgh-based research and insight agency 56 Degree Insight. Headed up by former Kantar Scotland directors Jim Eccleston and Duncan Stewart, the company offers exceptional insight into the Scottish food and drink sector and will continue to provide unique insight and research in to the Scottish retail food and drink industry throughout the awards programme.
Launch Partner


Scotland's Speciality Food Show

The Scottish Retail Food & Drink Awards will be officially launched on January 20th during the unique Scotland's Speciality Food Show at the SEC in Glasgow. The Show takes place over three days and over 170 companies exhibit thousands of the finest products. We welcome you to join us at our panel session 'The Big Debate: how can small producers get listings in retail stores today?' which will take place on the Monday of the show; you can hear from our retail experts what many retailers are looking for today from producers looking for retail listings.
Judging Venue Partner


Glasgow Caledonian University

The exhaustive judging process will take place over two full weeks and will be held within the professional kitchens at Glasgow Caledonian University (GCU). All food will be prepared by professional cooks from the University (in line with on-pack instructions) and served by professional and trainee waiting staff from the University. Every product that is entered in to The Scottish Retail Food and Drink Awards will be prepared in line with on – pack instructions by a team of professional cooks from the University, using domestic ovens and hobs – so you can be sure that your products will be prepared as they would be by the consumer in a home kitchen.
Judging Venue Partner


Vegetarian Society

The Vegetarian Society is keen to highlight the wealth of amazing vegetarian and vegan brands available to retailers and consumers which is why they are working with the Scottish Retail Food and Drink Awards. With a long history of working with many brands in Scotland, the Vegetarian Society is the acknowledged expert in this field and is aware of the very loyal following of Scottish veggie consumers. The Vegetarian Society Approved vegetarian trademark and vegan trademark, which are displayed on thousands of products, make shopping easier for consumers. The good news is the plant-based market is growing with more people choosing to eat to beat climate change by increasing the amount of veggie and vegan food they eat. On the back of this growing demand the Vegetarian Society would love to work with you to make sure consumers are aware of your brand and trust it as vegetarian or vegan.